FEW OF OUR FAVORITE FABRICS :
MULMUL COTTON
It is a thin cotton voile traditionally woven in the area of Varanassi – Bengal. Soft and pleasant on the skin, its fine and light texture makes it the perfect fabric for hot summer days.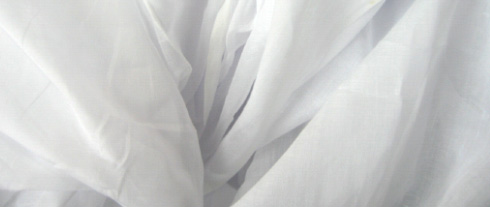 MATKA SILK
Rough quality of silk, obtained by hand spinning of waste Mulberry silk. Its rich natural texture, with a soft shine, makes it a choice fabric.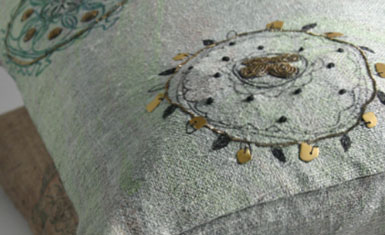 PASHMINA
Indigenous word for "cashemere".
It is a very fine quality of wool, the warmest of all, often referred to as the "Cloth of Kings" for its incredible softness and lightness. Pashmina is probably the most stylish and chic way to keep warm during cold winters.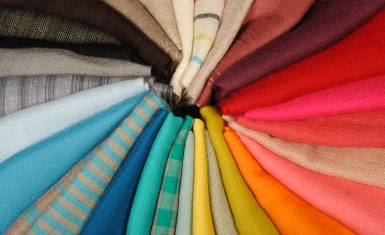 MERINO WOOL
Very soft and gentle wool coming from New Zealand. Largely used in our winter Babies & Kids collections, as well and in our winter Women collections, these delicate yarns are hand knitted in Delhi itself, by independant women.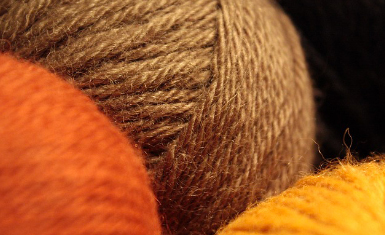 FEW OF OUR FAVORITE TECHNIQUES :
CHIKANKARI EMBROIDERY
 It is a rich and sophisticated technique of embroidery still extremely vivid in modern days India. Originated from Lucknow, in Uttar Pradesh and traditionally embroidered with white cotton threads on white muslin silk, Chloe and Danielle reinterpret the technique every season in a wide range of colors and fabrics, participating actively in the promotion of the Indian craftsmanship.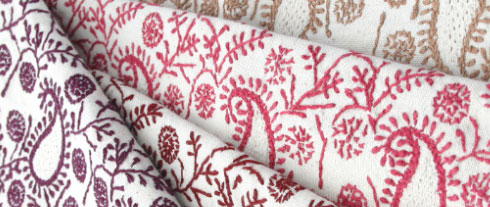 WOODBLOCK PRINTING
Ancestral technique of printing on textile consisting in mildly pressing, by hand, blocks of wood carved with the desired pattern onto the fabric. The technique widely participated in the development and popularization of the "Indienne" in Europe in the XVII century, and even if it is anecdotally used in Europe nowadays, it is still very popular in India and amongst textile aficionados.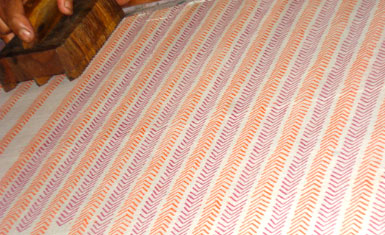 LEHARIA
Literally meaning "waves" in hindi, is a specific pattern of tie & dye, easily recognizable by its wavy lines, sometimes even checks, evoking the surface of water. Traditionally from Rajasthan the Leharia aesthetics have spread all over India and is still quite popular nowadays, both in the streets and on the catwalks.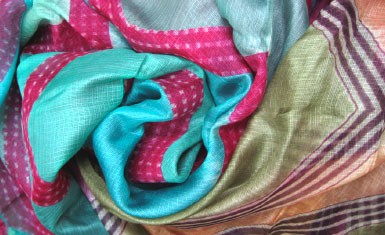 BANDHANI
Another specific technique of tie & dye, also still vividly popular in modern-day India, consisting basically in tying small parts of the fabric before dying. The possibilities of bandani design are almost infinite, from regular polka dots to very intricate and sophisticated patterns.