Join Nana-ki as they travel through India and its rich tradition of textiles…
The Nana-ki story begins in 1998, when Danielle le Bonnois and her daughter, Chloe, set forth on an exploratory journey through India to unravel its immense treasure trove of textiles, masterful century-old embroidery techniques and remarkable craftsmanship. The pair combined their love for travel and deep passion for textiles as they studied techniques that were little known in France at the time: from chikan work in Lucknow, block print in Rajasthan, bandhej in Gujarat, kantha embroidery in Bengal, delicate Pashmina weaves in Kashmir to Ikat in Pathan, and hand-spun khadi cotton…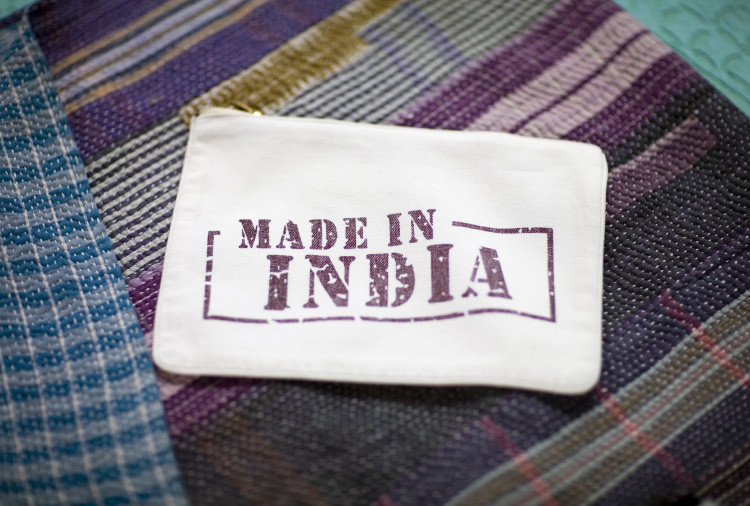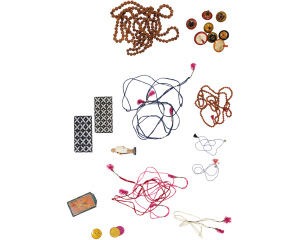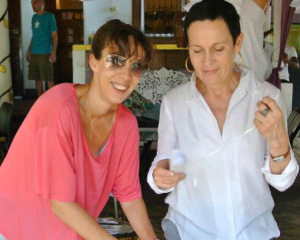 As fascinated as they were by the heritage of the artisanship handed down intact from generation to generation and by the beauty of handwork that reflected the unique culture to which it belonged, they also believed that tradition can adapt to a changing world without compromising its roots. With this in mind, the pair immediately began creating their own collections of singular designs in vivid colour palettes that reflected not only their understanding of Indian textiles but also their distinct Parisian sensibility.
PARIS:
NANA KI was born in a small, beautifully decorated, vibrantly pink boutique in the famous Parisian neighbourhood of Saint Germain-des-Prés. The boutique showcased the treasures the mother-daughter pair had hand-selected from their travels across India as well as their own fashion line that married traditional handwork with a contemporary aesthetics, ideal for the European fashion market. Nana ki soon became wildly popular in Paris.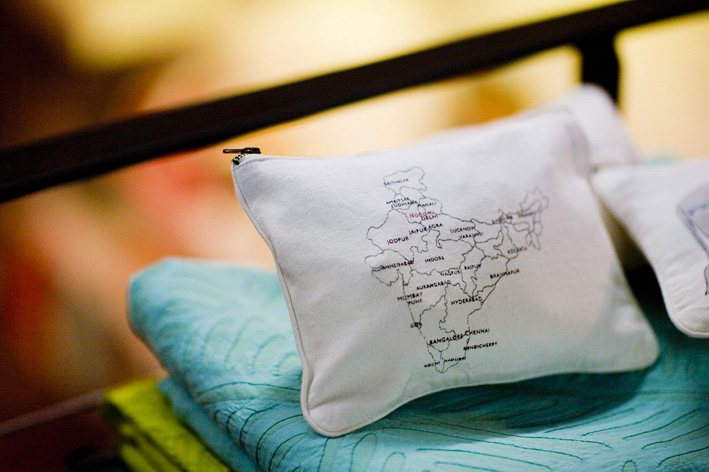 EUROPE:
Encouraged by the success of their boutique, Danielle and Chloé began participating at leading trade fairs across Europe over the course of the next 10 years, bringing Nana ki to centres of Europe and to patrons who shared the brand's passion for fine textiles.
NEW DELHI:
In 2002, Chloé moved to New Delhi to open her own couture and embroidery workshop, followed by a children's boutique 'Lola's world' located in the trendy neighbourhood of Hauz Khas Village in December 2006.
GOA:
Expanding her kids' collection to women's and men's wear, the brand opened a colourful, bohemian-chic boutique "The Shop by nana Ki", on the hip beach of Ashwem in Goa in November 2009.
THE AMARYA GROUP OF SMALL LIFESTYLE HOTELS:
At this time, Chloe's husband, Alex Lieury, had also opened his own distinct Franco-Indian brand of small designer hotels in India. The brand boasted five properties under its name, Amarya Havéli in Hauz Khas Enclave and Amarya Villa in Defence Colony and Safdarjung Enclave, in New Delhi followed by properties in Goa- Amarya Shamiyana in Ashwem and Paros by Amarya in Turtle Beach, Morjim.
The hospitality group's signature interior design was created by Danielle and Chloé, once again combining traditional Indian textiles and handwork with modern design and a vibrant colour scheme.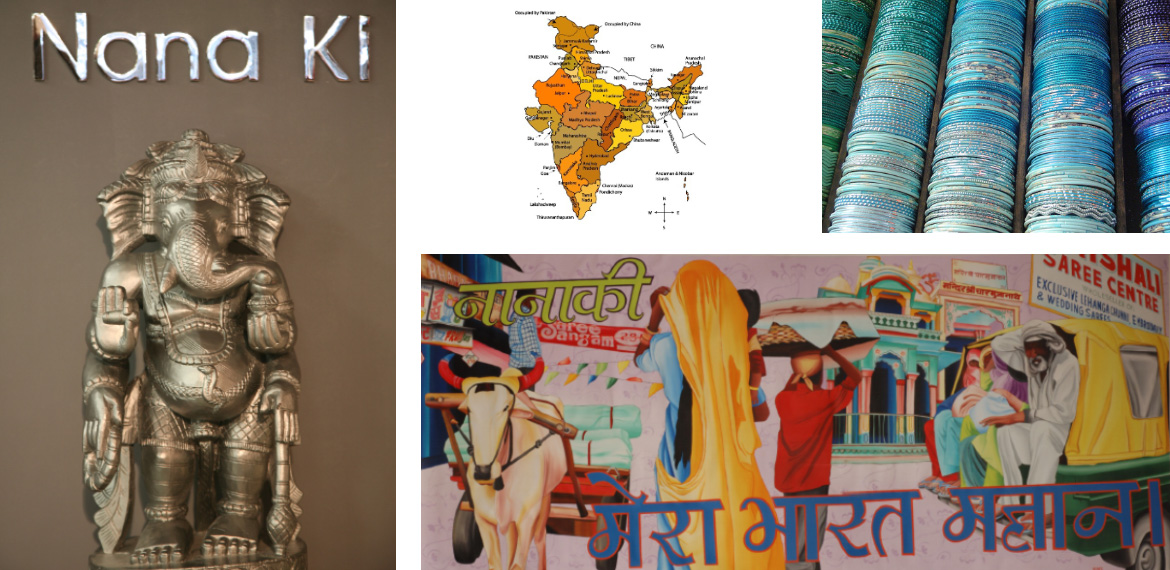 NANA-KI TODAY:
Meanwhile in Paris, Danielle continued to manage the brand's distribution, opening a textile gallery, 'Nana Ki HAVELI', while continuing to travel through India to prepare new collections as well as to collect ethnic textiles and unique pieces of art and objects.
After fifteen years of designing, creating collections over seasons and salons, and everything else that comprises the world of fashion and decor, life had become a whirlwind from which both Chloe and Danielle needed a reprieve.
In their choice to have greater freedom to travel, create and move forward, they decided to end the world of fairs while also shutting down the Parisian and Delhi boutiques.
Chloé today continues to freely create her chic bohemian fashion line, without the time and price pressure imposed by the frenetic fashion market in Europe. New meetings and opportunities continue to arise for this designer, while she also manages the creative development of other brands for other designers.
THE BO.HE.MI.AN PROJECT
At her end, Danielle began a home collection for which she collaborates closely with weavers, embroiderers, and Indian textile printers, and where the exceptional Khadi cotton takes centre stage. Building upon the success of their beach shop in Goa, 'The shop by Nana Ki', and wanting to offer a more generous space for this line of home textiles, 'The BO.HE.MI.AN Project', the two designers opened the 'Beach House' next to their Goan fashion boutique, dedicated entirely to home accessories.
LISBON:
After over a decade in the frenzied and increasingly polluted city of New Delhi, Chloe and Alex decided to spend more time in Goa, and a few steps further…in Portugal; with their children, they go there as often as possible. Immediately, they are seduced by this new country; Chloé very quickly explores the artisanal textile traditions, while Alex discovers the culinary local flavours. A few years later, their wish to mix the best of India, Portugal and France came true: they opened together, for the summer 2020, a new place in the heart of Lisbon: "L'APPARTEMENT by Nana Ki".
The adventure goes on…